Our round-the-world tour of seaside locations takes us this week to Adelaide, Australia, where the news would have you believe climate change is bringing nonstop droughts and raging forest fire infernos. Which, fortunately, is not true. But if it were, and if the locals were waiting for the seas to rise and put out the forest fires, they'd be waiting a long time.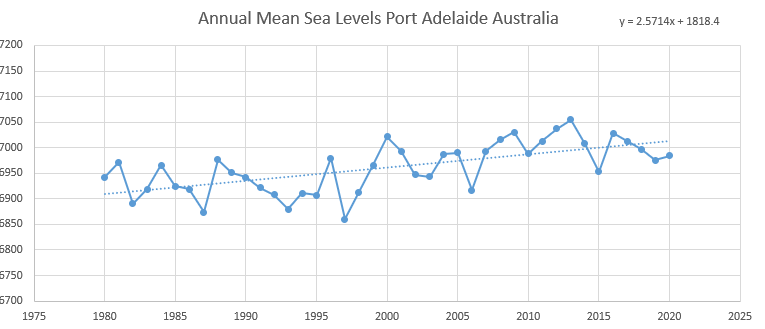 At just over 2.5 mm per year it will take about 390 years just to rise one meter.
We notice too that sea levels at Adelaide have actually been going down since reaching their high point in 2013, and the level in 2019 (6975 mm) was almost identical to that in 1981 (6972 mm). Which doesn't mean they are trending down, but it does mean they are not accelerating upward either.