In Canada we call the people who spend the winter months in Florida "snowbirds", but it would probably make more sense if they went someplace that actually had snow. Like Cambridge Bay, Nunavut, for instance, this week's stop on our tour of the sunburnt lands up north. As always we are looking for signs of that blistering winter warming that governments like to show in their coloured maps of climate change. But it turns out that if you're looking to like totally chill, man, Cambridge Bay is for you. Here are the annual January average daytime highs since 1940. Yes. Way down there at the bottom.



No luck on the other hand if you're after warming. Now here's February.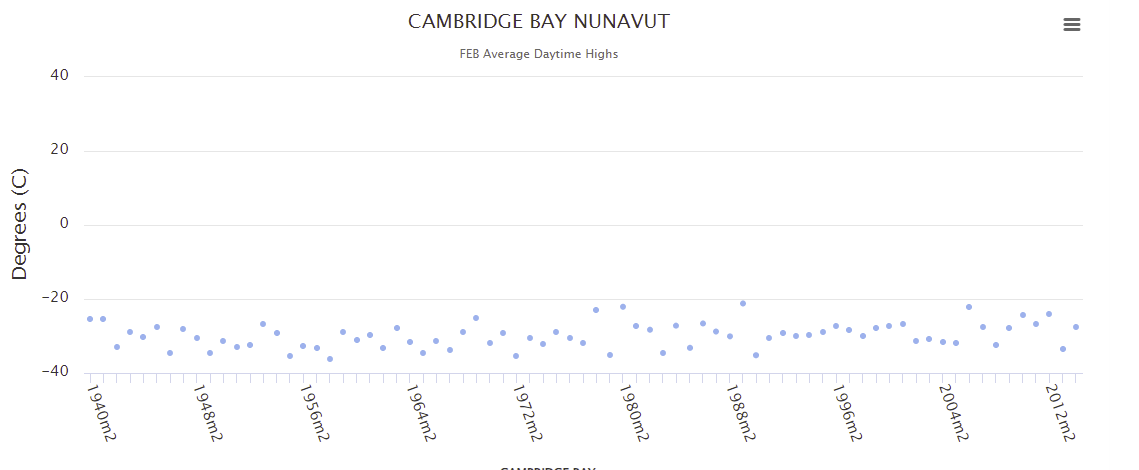 Which looks a lot like January, with the mercury stuck around -30C. As for March: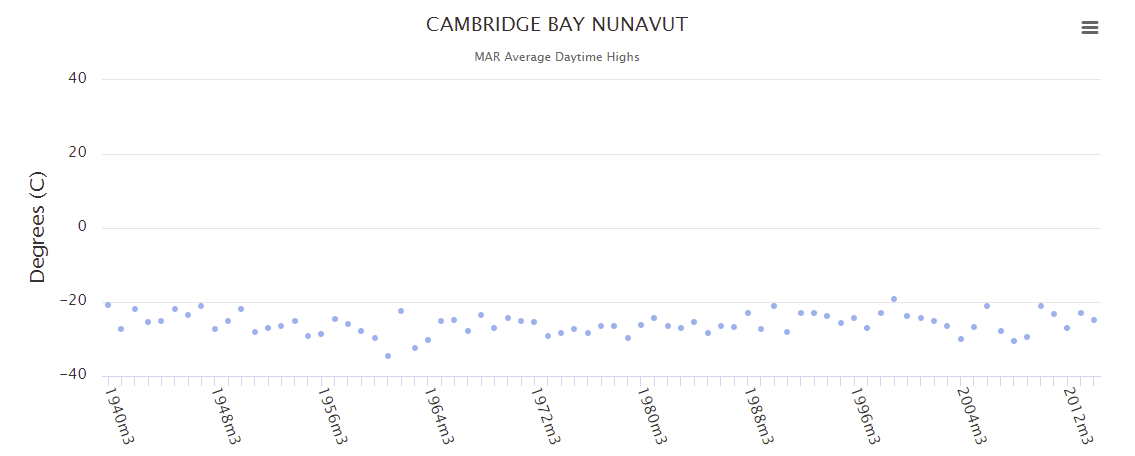 Ahh it's a balmy -25C or thereabouts. Which is OK if you like stark, minimalist beauty. But if it's warmth and sunshine you want, you're about 50 degrees (C) in the wrong direction.