We continue our search for the scorching Arctic winter heat the government tantalizes us with in their red-hot maps of climate change, this week going to Fort Simpson NWT, where we are pleased to say we have found some warming, though not in this century. The January chart shows monthly average daytime highs were routinely between -20 and -30 up to the 1930s, then they widened their range to -10 to -30 up to 1998, and since 1999 have been stuck between -10 and -20. Another few thousand years at this rate and children up there won't remember what snow is.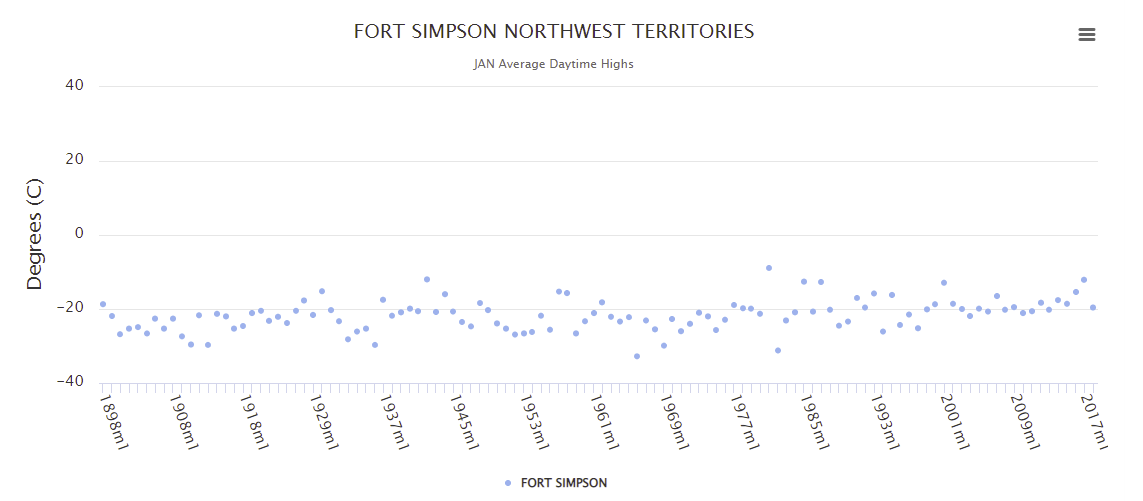 Here is the February chart: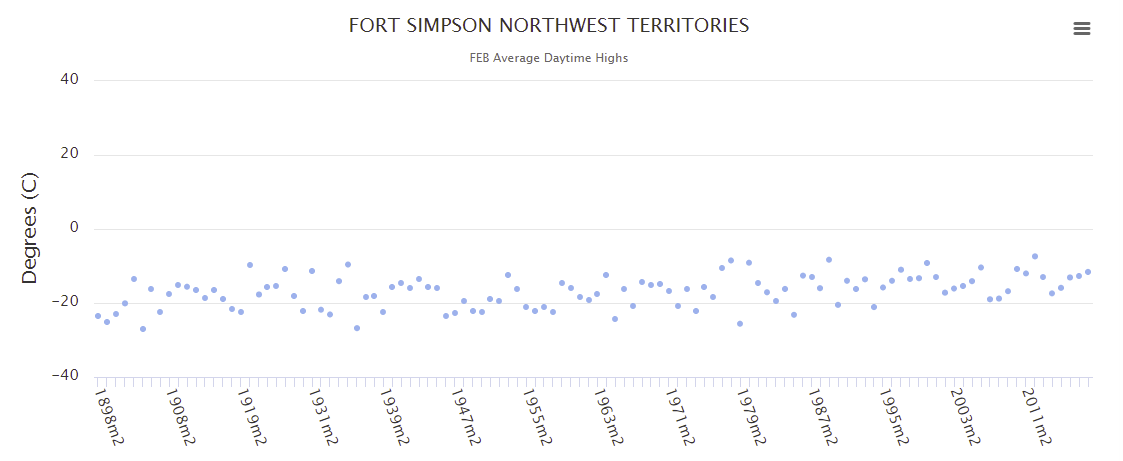 As with January the big year-to-year swings from -10 to -30 ended in the 1990s and now the average daytime highs sit firmly in the -10 to -20 range. March looks like this: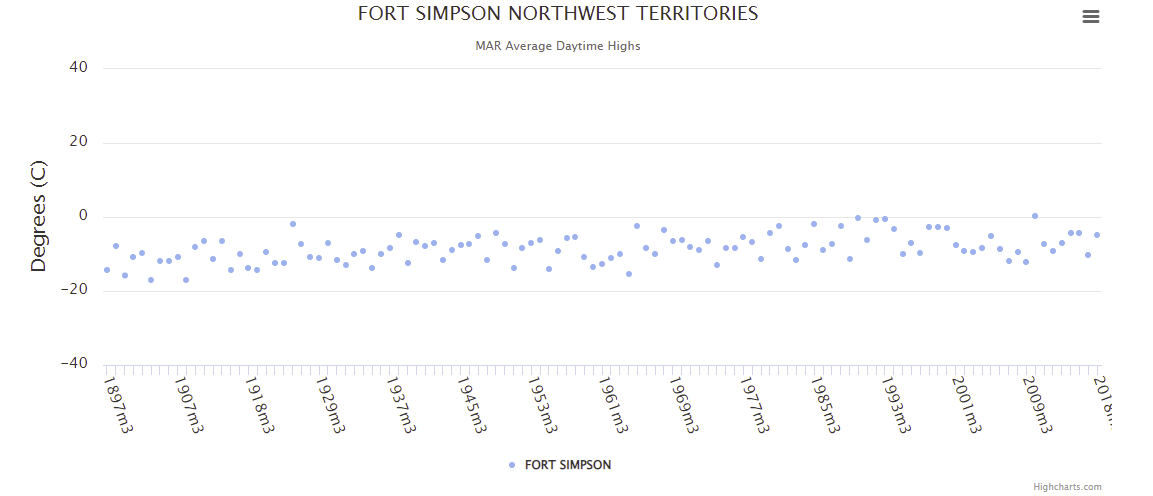 There was a detectable warming pattern from the 1890s to 1970 and it's been steady since then with average daytime highs between 0 and -10. So it looks like the kids in Fort Simpson aren't going to be without snow anytime soon after all.