Canadians love to go somewhere warm in the winter, so they might be tempted to head up to the Arctic after seeing the blazing red hot maps our government publishes to show us the effects of warming on the Great White North. But before you throw your sunscreen and flip flops into the suitcase, we want to show you what the typical winter temperatures really are, in the places with records back to the 1930s. This week we show you Cape Dorset, Nunavut, the record for which begins in 1927. These are the monthly average daytime highs for January: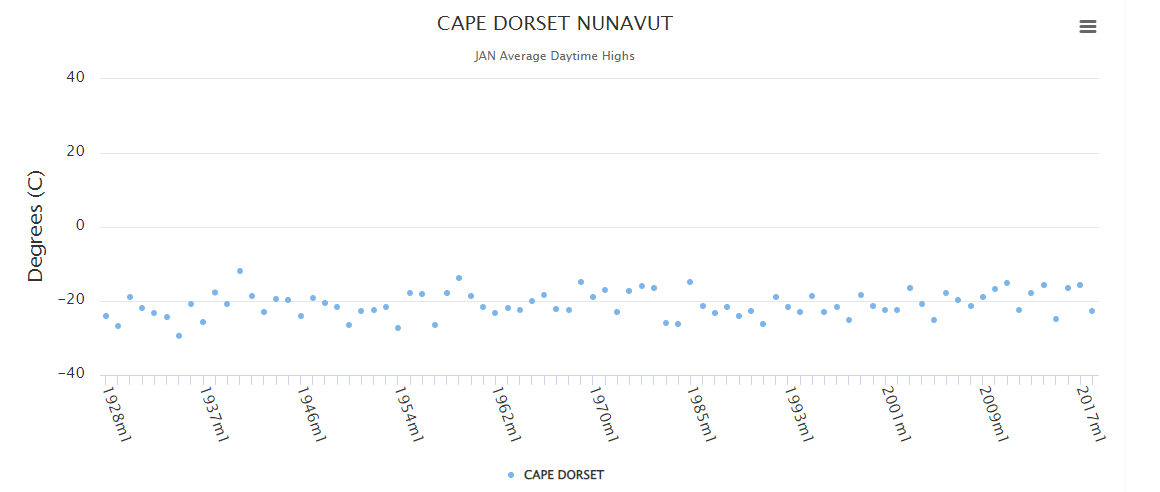 Now here's February: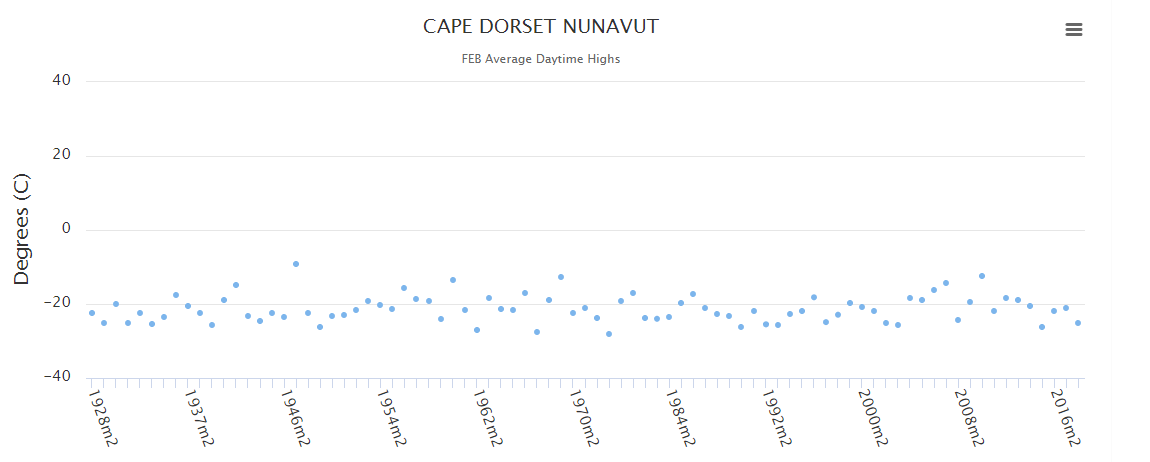 And now March: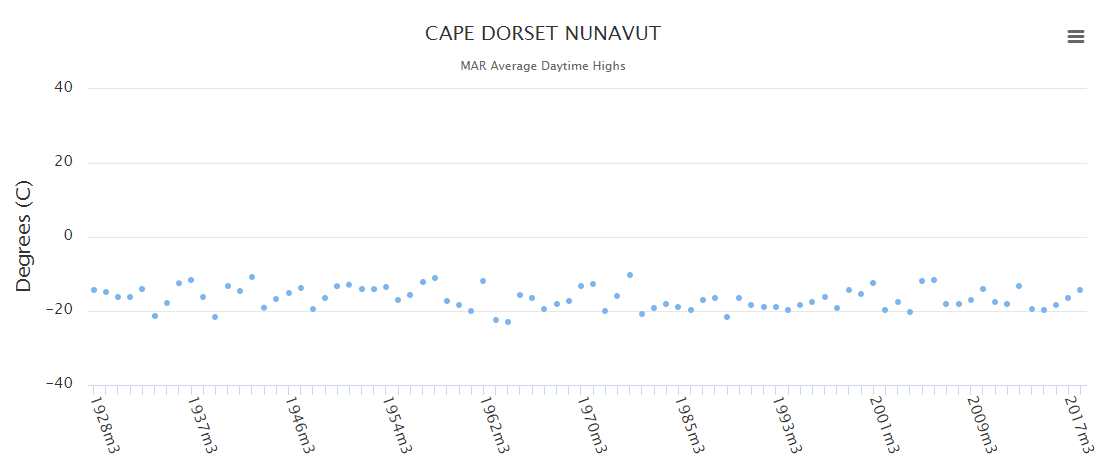 So in January and February you can expect weather between -15C and -30C. But March seems better, sometimes getting up to -10C. And with the sunset views over Hudson Strait you might want sunglasses with that parka.