In his Substack series called "What the media won't tell you about...", Roger Pielke Jr. turns his attention to the evidence concerning tornadoes, specifically those that occur in the US. He begins by noting that the AP and the Washington Post both recently insinuated that climate change is making them stronger and more frequent. But neither outlet provided any data – surprise, surprise. So Pielke Jr. does his usual denialist mumbo-jumbo schtick by, um, presenting the historical data that shows tornadoes in the US are becoming less damaging and severe tornadoes are becoming less frequent. In related news, a new poll shows half of Americans now believe the news media intentionally misleads and misinforms the public. So enough with the wind bombs already.
So far this year there have been more tornadoes than usual in the United States. Over the 2005 to 2022 interval there were 66 tornadoes on average between January 1 and February 11, but over the same interval in 2023 there were 178. However, as Pielke Jr. shows, by several measures tornadoes are becoming less of a threat over time, not more, while fluctuations are just fluctuations, not trends. First, damages from tornadoes, after adjusting for inflation and growth in the size of the economy, have trended down since 1950.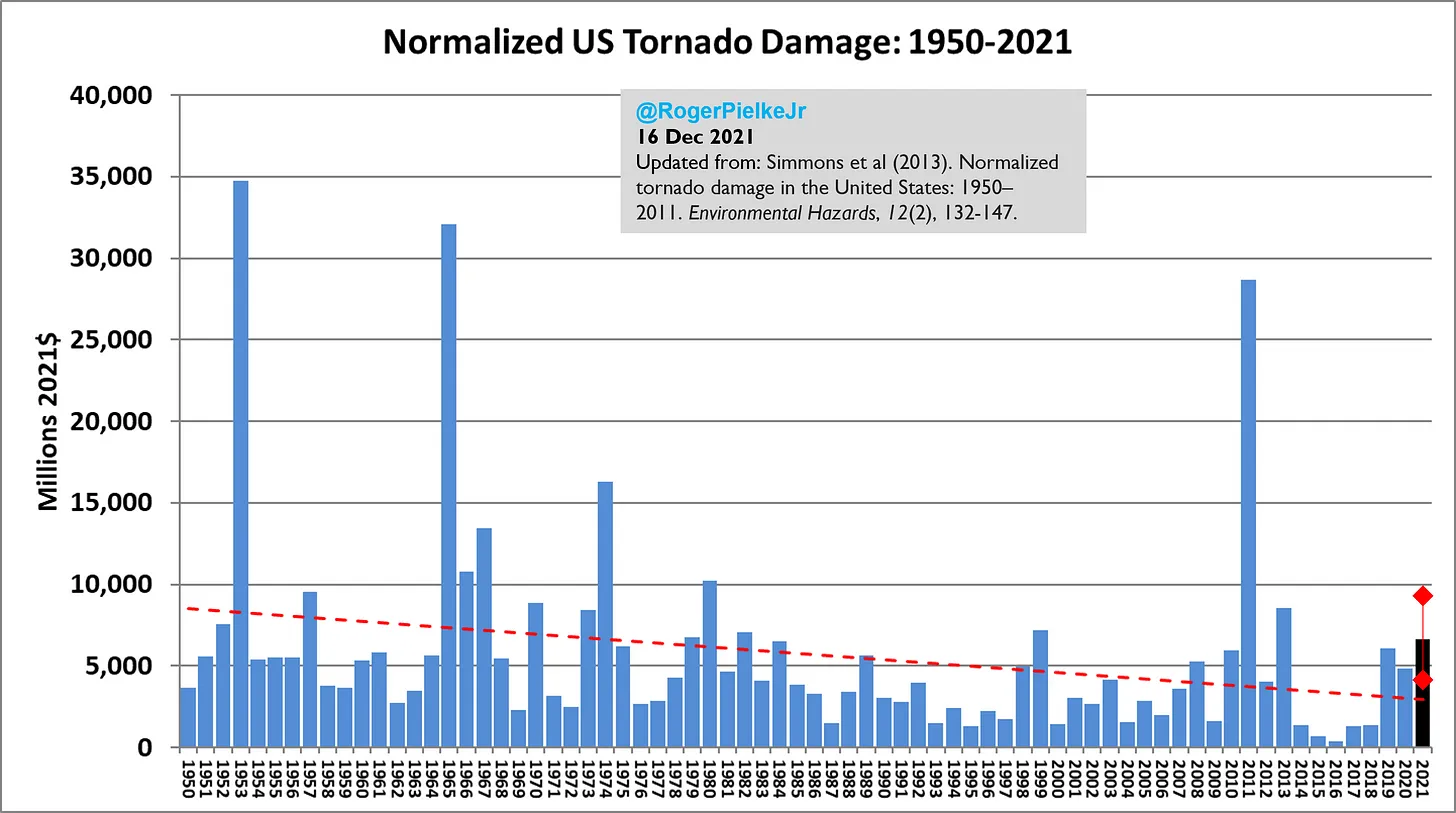 Second, 70 percent of the destruction done by tornadoes is done by those in the most severe categories, namely EF3, EF4 and EF5, but these only account for about 6 percent of tornadoes. And the number of EF3+ tornadoes has been declining since 1950.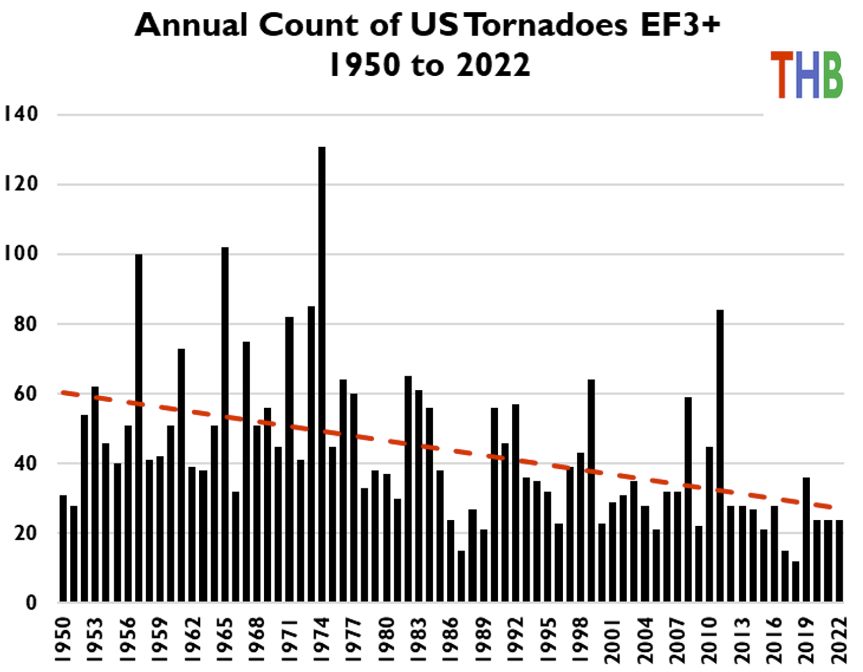 In fact they've been declining over the past 20 years too, so the change can't be dismissed as an artifact of the development of better monitoring systems since the 1950s.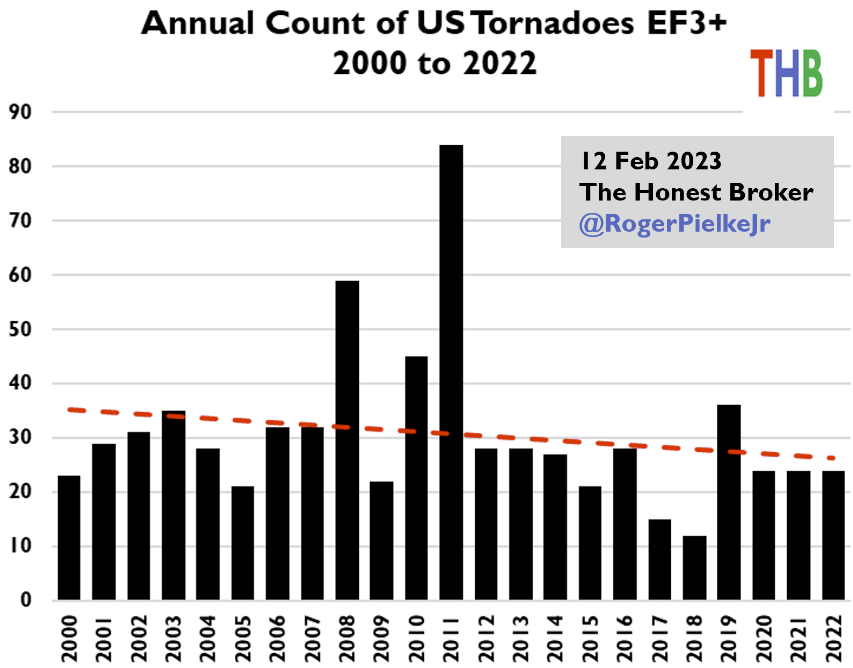 And Pielke Jr. points out that the IPCC doesn't find trends exist in global tornado counts. So pretty much the opposite of what the media claims.
It's not the first time we've looked at the gap between media claims and reality when it comes to tornado activity. And it likely won't be the last either. Like tornadoes themselves, exaggerations about climate change seem to be a permanent part of the landscape. Though, ahem, meteorologists concerned about the status of their profession might again want to speak up.