Hello to our friends in sunny South Australia, specifically Robe, home of the eponymous lighthouse. And to a long temperature record that lets us show you cool, comfy 1920 and climate-crisis-blackened 2020, with our weekly invitation for you to guess which line is which. See below for the answer.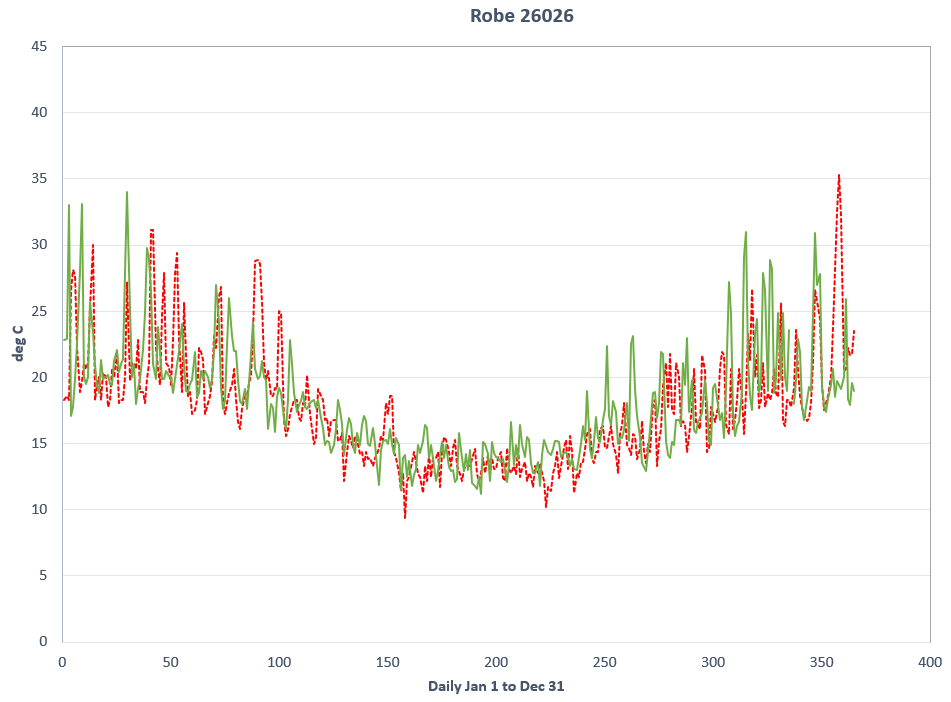 And the answer is...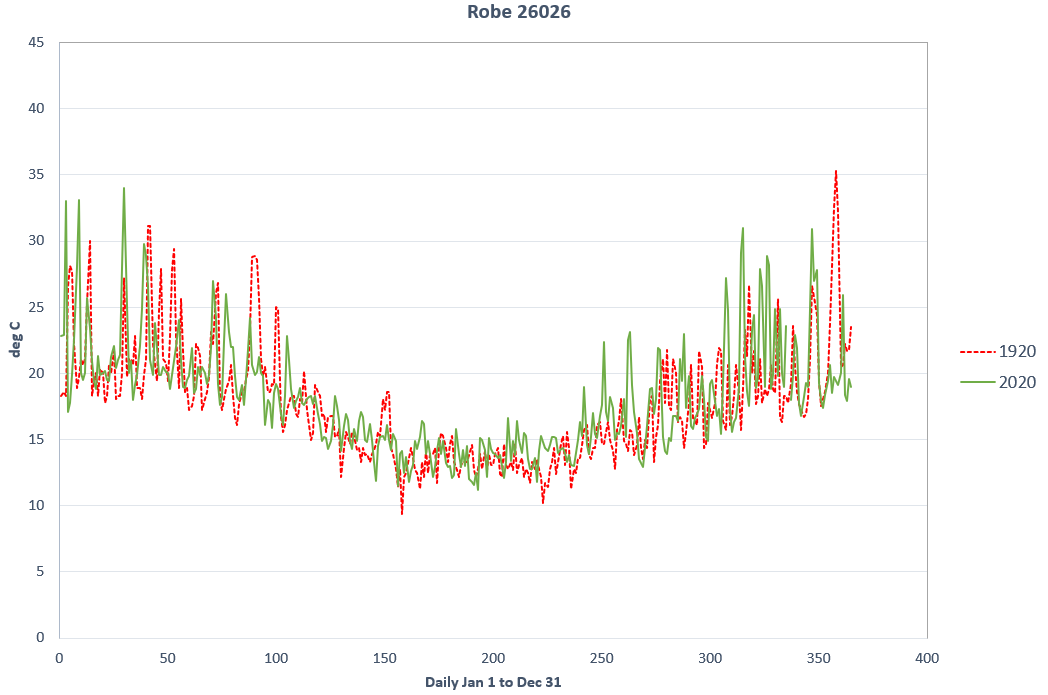 We'll bet that even if you figured you knew which was which, you still had to look at the answer to make sure. Because there's not much difference.