We are revisiting our popular 1919 or 2019? series, this time updated to 1920 and 2020 and relocated to the sunburnt land of our many friends in Australia. We promise to resist the urge to trot out all our Oz cliches (notice we didn't start with G'day Mate) if you promise not to cheat by looking at the answer before taking your guess. As before the game is simple. We present two records of daily maximum temperatures, one drawn from the safe, cool, pre-climate emergency world of 1920, and one from the post-apocalyptic 2020 hellscape. All data come from the Australian Bureau of Meteorology To start we travel to Albany on the sunny south shore of West Australia. One of these lines is the 1920 daily high temperature record and one is 2020. Which is which?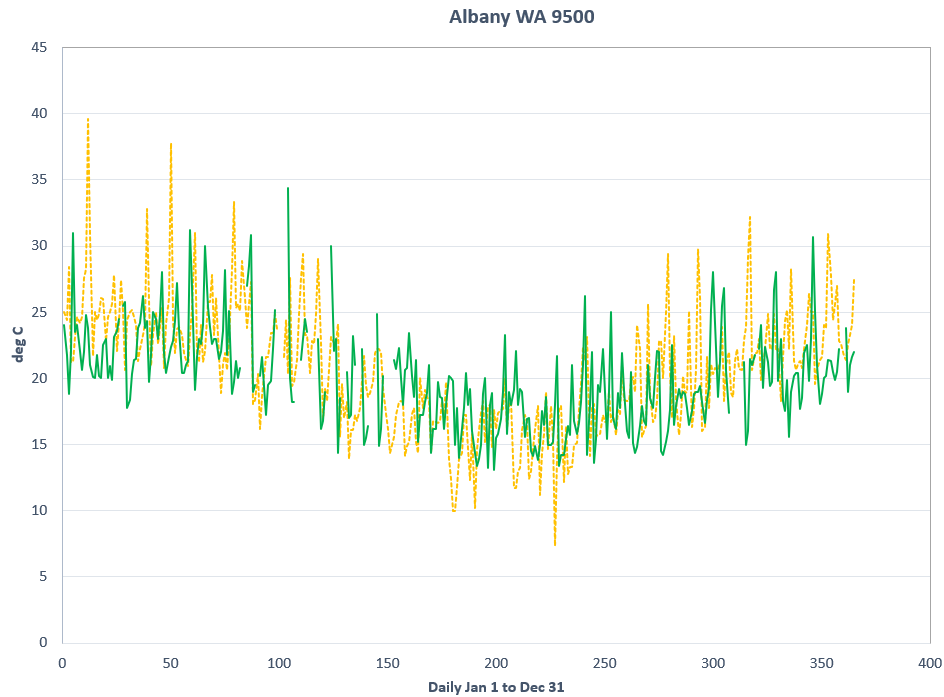 And the answer is ...


2020 is in green and 1920 is the dashed orange line. Even if you guessed right, if you had trouble deciding, that tells you something about the size of the changes we are talking about when people declare climate change an emergency.