On the prairies you can see the weather coming from far away. But if you want to see climate change, you might have to squint hard. One of these lines is the daily temperature record for Saskatoon (where they wanted a real hill for the kids so they had to build one) in 1919 and one for 2019. Can you tell which is which? Take a guess then click on the link to see the right answer.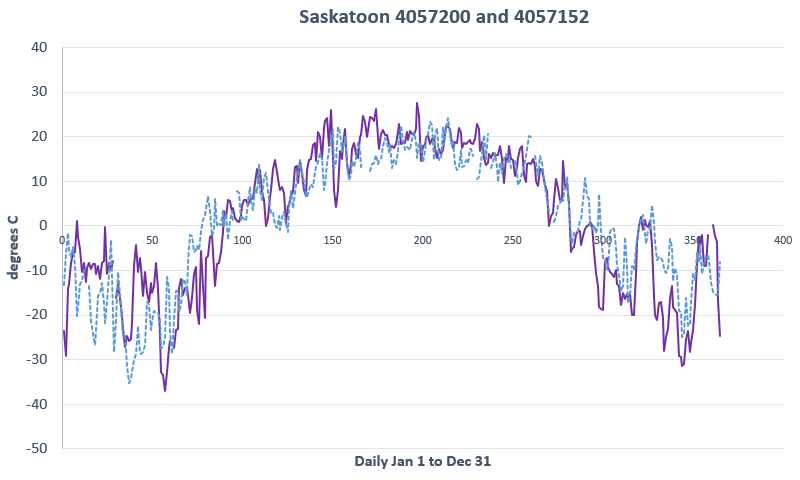 Here's the chart with the lines labeled: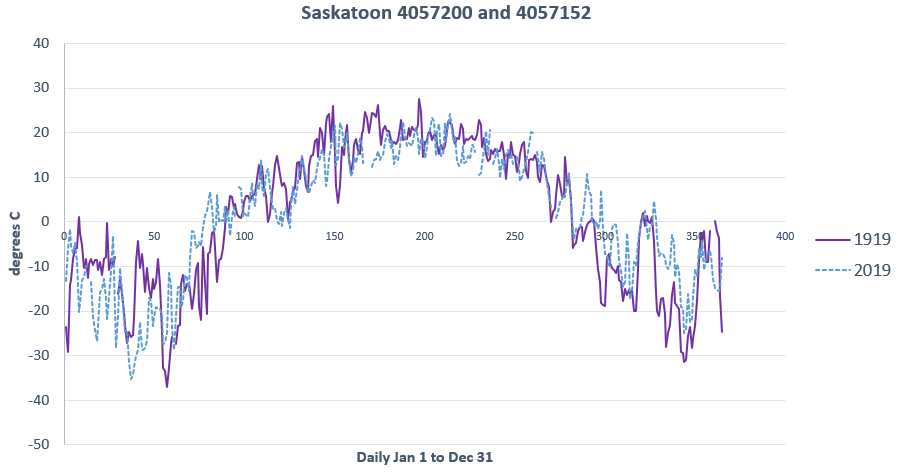 The solid purple line is 1919 and the blue dashed line is 2019. Didn't see that coming, did you? And if you found it hard to tell, that means that if you were around in 1919 you'd have noticed a lot of differences around you by 2019 including the construction of man-made Optimist Hill. But you wouldn't have noticed the weather being different.