This time we head out to picturesque, friendly Fredericton NB, sizzling by the St. John River and struggling mightily to survive the climate crisis. Just look at how much temperatures have soared between 1919 and 2019: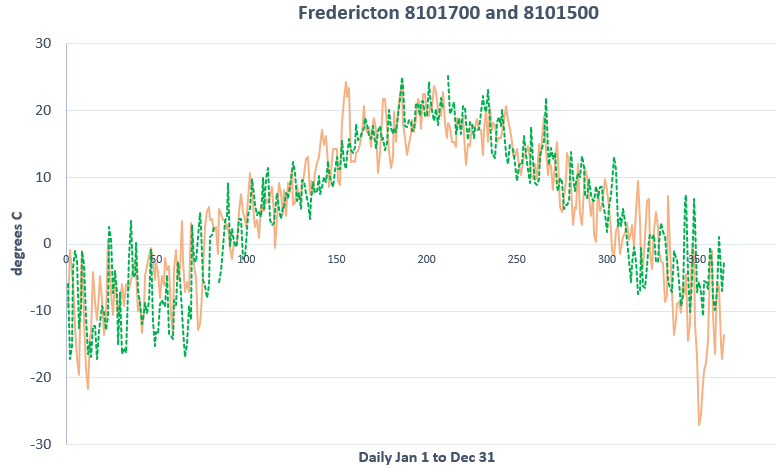 Of course we could have labeled the curves. But doing so would take all the fun out of it. Is the solid orange line the one for last year? Or is it a century old while the green dashed line reflects the crisis? Take your guess then check out the answer below.
Here's the answer: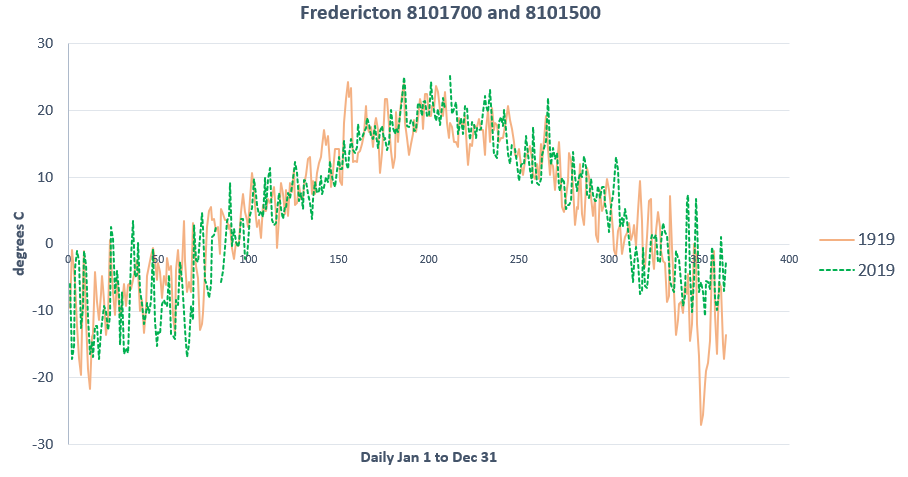 If you found it hard to see the climate crisis reading between these lines, better luck next time.