Our tour of Australian temperature records takes us this week to Adelaide, South Australia, where once again we invite you to spot which of these lines is pre-climate crisis 1920 and which the heat-blasted wasteland of 2020. If you can't tell, look down through the smouldering reek.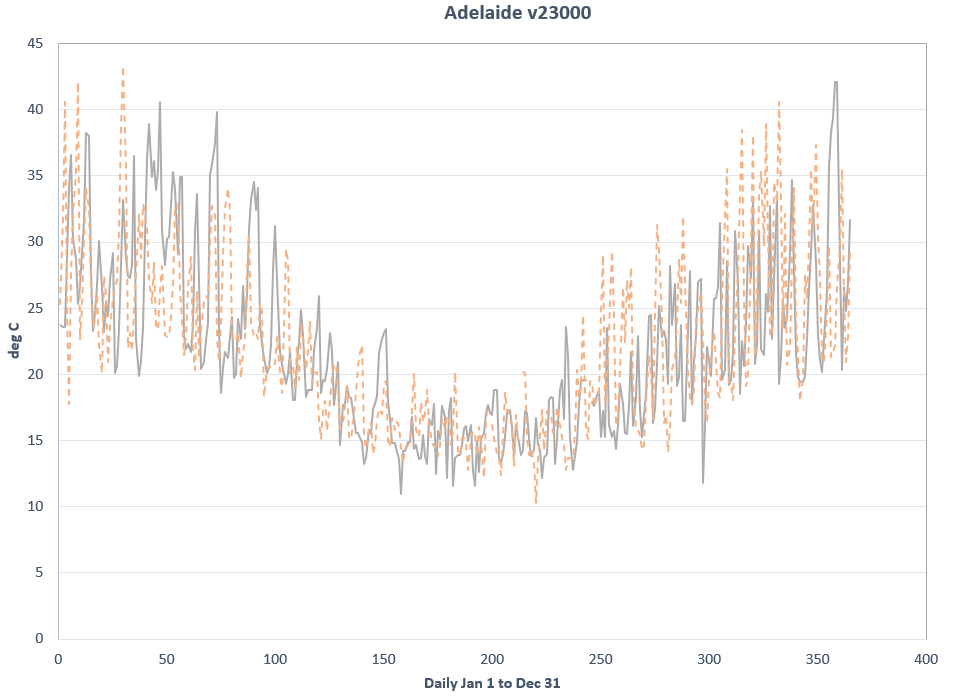 And the answer is...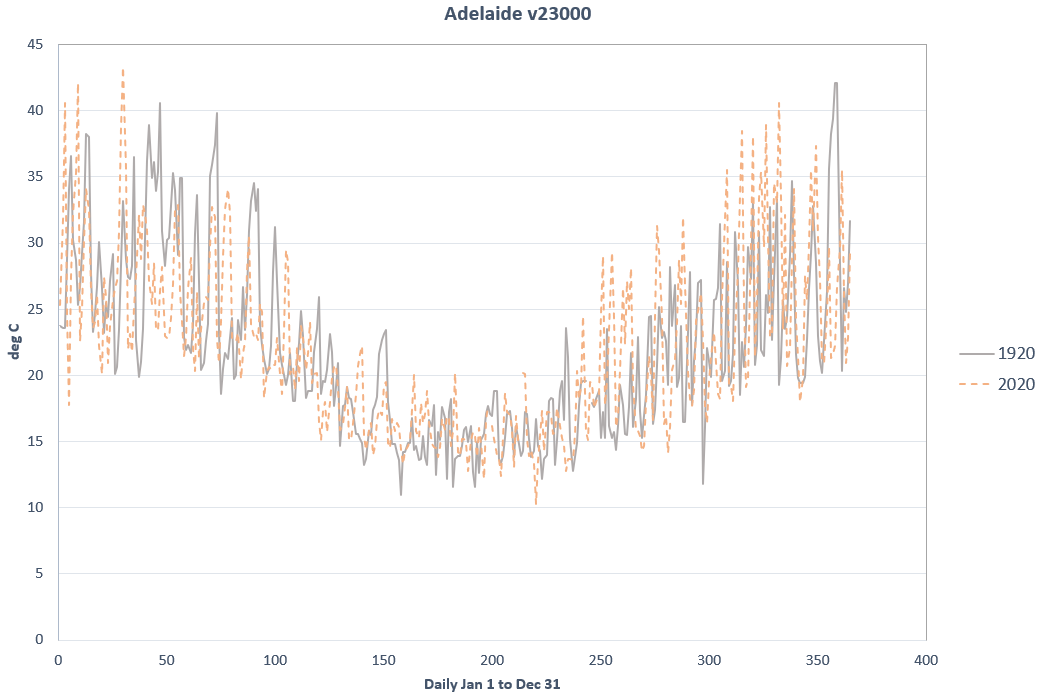 So if you had a time machine, whichever year you happen to visit, you'd be in for some scorching days, even if you went back a hundred years.