For today's contest we wander amidst the leafy splendour of Queen's University in Kingston Ontario to compare rainfall records from 1919 and 2019. Situated near the eastern end of Lake Ontario where the Great Lakes empty into the St Lawrence, Kingston gets plenty of precipitation all year and a few good downpours each summer. But what hath global warming wrought? Maybe it means the rains are less common now. Or maybe they are more common. Or neither. Guess which line is for which year, then see below to check your answer.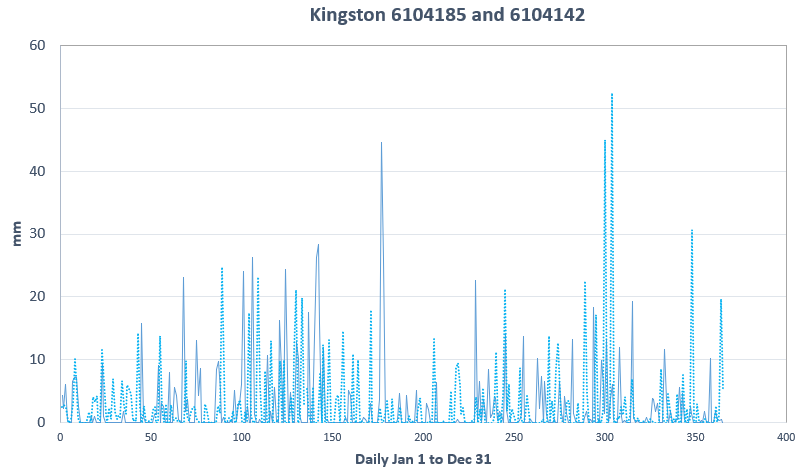 In this particular place there was 890 mm of rain in 1919 and 949 mm in 2019.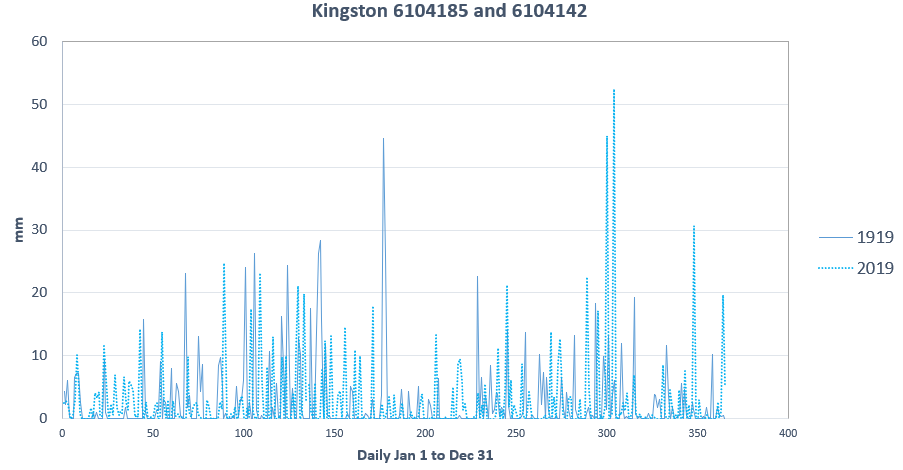 So if you guessed the wetter of the two years was the more recent one you got it right. But will that strategy always work? Keep tuning in to find out.