If you had planned your summer holidays out on The Rock, or maybe down on Broadway to take in Come From Away, we hope you get a chance to go. But since no one can say for sure if holiday travel is going to be possible any time soon, we offer as a second best a chance to travel through time, back to 1919, to see if you can spot the difference in temperatures from the balmy past or the "climate emergency" present. Here are the daily temperatures for St. John's Newfoundland from 1919 and 2019, and we haven't labeled the curves, so you have to guess which is which.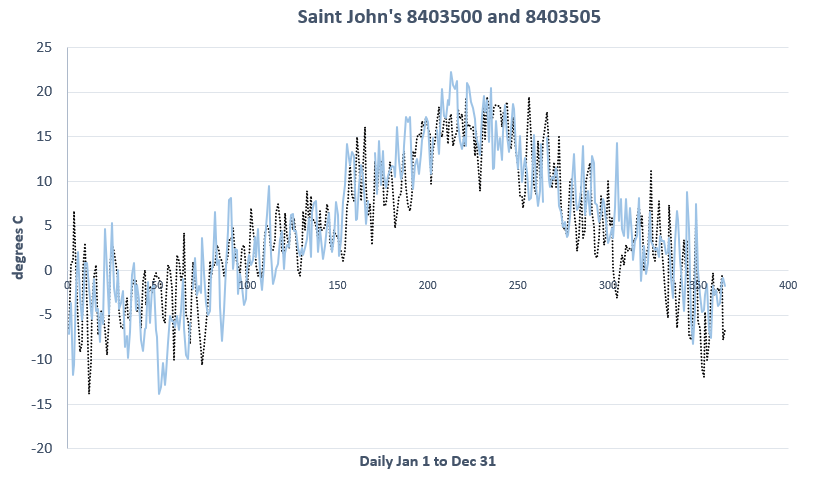 As always, it's a lot harder than the overheated rhetoric about hottest years ever, a "hockey stick" with temperature surging in unprecedented ways in the late 20th century and so on would suggest. So here's the chart with the lines labeled: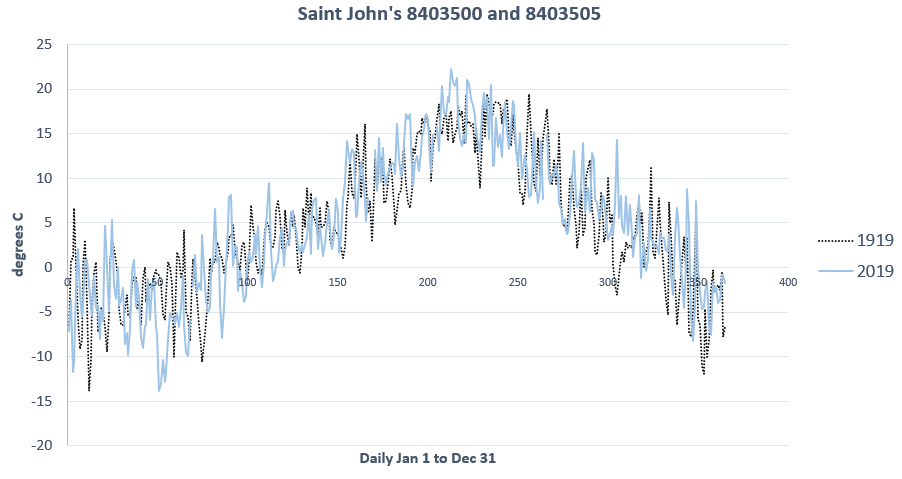 Yes, 1919 was the dotted black line. So unfortunately our little venture into time travel didn't show much variety at least where the weather is concerned.