With the coronavirus hitting our food supply chain, we're all glancing nervously towards the farming districts and hoping they'll be able to get things planted in time for the growing season. But at least with all this global warming we keep hearing about, spring should be here much earlier and summer should last longer, right? So take a look at Welland Ontario, down in the Niagara fruit belt, and see if you can spot the difference. As always, one year is 1919 and one year is 2019 and you have to guess which is which.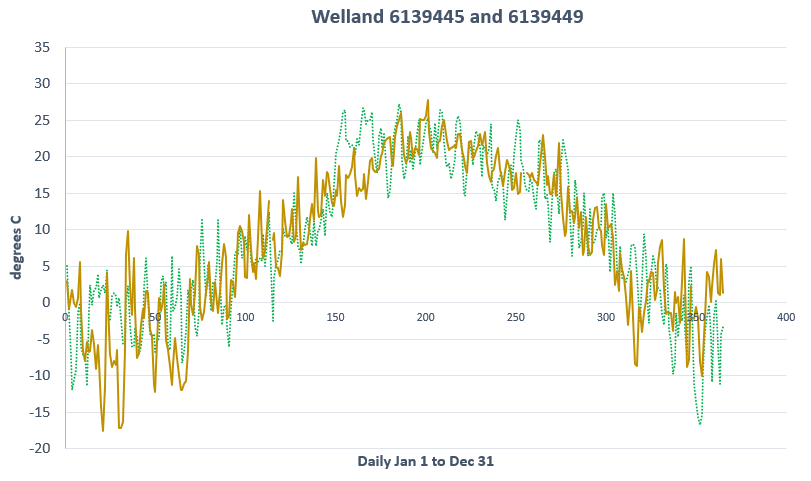 The correct answer: 1919 is the green dotted line, and gold is 2019.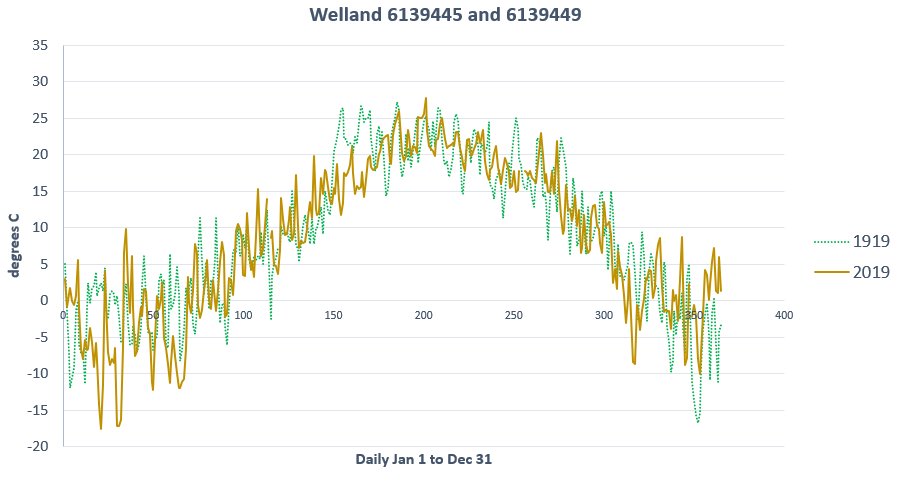 If you found it hard to tell which is which, it gives you an idea of how big a deal climate change has been in peoples' ordinary lives over the past century.